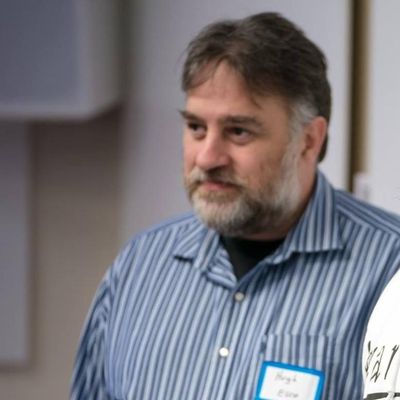 I was a founding member of the Georgia Green Party for which I have served on and off as the state party's Secretary.  I have run for public office four times, once as an independent, three times with the endorsement or nomination of the Georgia Green Party; twice for the Georgia General Assembly and twice for Lieutenant Governor of Georgia. 

I live in Roswell Georgia and operate a small business offering website hosting, application development and video production and marketing services for small businesses, non-profits, issue advocacy campaigns and Green Party candidates. 
I have been engaged with community organizing efforts since the late 80s.  I have been active with the Green Party since 1989.  I have held a variety of leadership roles in electoral campaigns in every election cycle since 1992, including municipal, congressional and presidential races. 
I served multiple terms as the co-chair of the Committee on Bylaws, Rules, Policies and Procedures for the Green Party of the United States.  In that role I authored and sheparded passage of the Rules for the national party's Quadrennial Presidential Nominating Convention, used in the last four Presidential cycles. 
I have done legislative monitoring and advocacy work for the Green Party and a variety of non-profits and advocacy organizations, mostly at the Georgia General Assembly (17 regular sessions and the intervening special sessions), but also before municipal and county governing bodies and for the a couple of campaigns seeking Congressional action. 
I served on the Hill as a House staffer in the 109th Congress.  And have also done some contract work for members of the Georgia General Assembly. 
In addition, I worked throughout the 80s and early 90s in the film industry, mostly in the electrics department, on a couple of dozen pictures, but also on dozens of ads, industrial films and music videos,  I have also worked in the IT industry for more than a decade, as a programmer and systems administrator. 
I have developed over the years subject matter expertise in a number of areas of public policy, including waste management, transportation planning and funding policy, a variety of areas of election reform and over the past few years issues related to the commercial exploitation of women and children, gender medicine and the sex-based rights of women.